The Best Cities for Commercial Real Estate 2014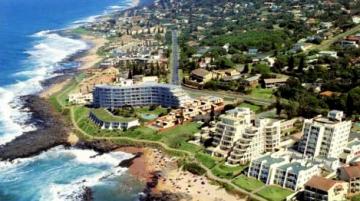 Commercial real estate is traditional made for locations with a large and stable economy. A number of cities in South Africa are prime commercial real estate hotspots. Commercial real estate is a competitive business but the opportunities in South African continue to grow from strength to strength. If ever you are consider developing into the commercial real estate business but you are not sure where is the best place to build it on, here are some of the best cities in South Africa for commercial real estate 2014.
Cape Town has one of the most exquisite views in South Africa and was recently voted top 10 holiday destinations in the world. Despite this, Cape Town is not a sleepy holiday destinations, it is instead a buzzing cosmopolitan city with an abundance of commercial real estate opportunities. With an influx of money being utilized to further beautify this city, not to mention the diversity of the culture between the modern world and the ancient world, Cape Town proves to be one of the most attractive prospects. Large and small businesses alike start to come to Cape Town to be among the pioneers in building a better economy in South Africa.
Johannesburg is considered an economic hub of South Africa. Investors and business owners alike can look to this big city for warehouse space, office blocks, shopping centers, retail space and investment opportunities. Areas such as Sandton, Midrand, Kengsington and Modderfontein are the places to look.
One does not simply need to focus on city centers such as Johannesburg, Durban and Cape Town when looking for commercial real estate opportunity in South Africa. The Dolphin Coast, a stretch of golden beaches embraced by the warm Indian Ocean and rolling sugar cane and coastal forests, stretches from Zimbali in the south to the mighty Tugela River in the north.  In this area Balito has developed into a commercial real estate hub; some of its benefits are easy access to The King Shaka International Airport and with its large estates such as Zimbali and Simbithi, Brentonwood and Dunkirk, A great deal more businesses have opened up in the past five years, including a number of shopping centers including Balito Lifestyle Mall, The Junction, Tiffanies and the Balito Bay Mall.
The exclusive, gated estates of Zimbali and Simbithi have been extensively marketed and are proving very popular, while new gated communities are springing up, offering an exclusive lifestyle in a secure environment. There are further opportunities available for commercial developments. Look at areas such as Ray Park, Sanhall Office Park, Lemon Reef park Kyalami Park, Pinnacle Park and The Crest. Look out for exciting developments in warehouse space, office parks and other commercial real estate locations. Areas surrounding Balito include Shakas rock, Shaka's head, Salt Rock and Umhlali.
Voller stolz brüstet
referat uni
er sich mit immer wieder neuen errungenschaften, ohne zu spüren, wie wenig sich seine freunde hiervon beeindrucken lassen