Buying commercial property in Ballito, SA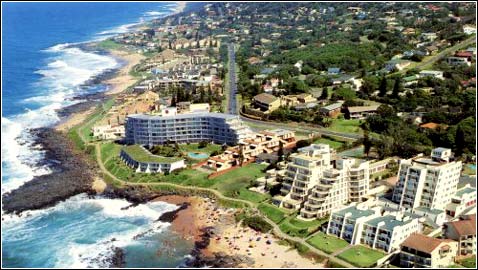 Ballito, South Africa is a bustling town on the Northeast coast of South Africa on the Dolphin Coast. The area is known for its stunning beaches, and natural beauty which is a great selling point for consumers and employees alike to grow your commercial enterprise in Ballito.
The town has seen a huge population boom in the last few years  thanks in large part to a booming tourism industry which has brought many hotels and resorts to the area that have replaced the  sugar cane plantations that dominated the area for a number of years. This is a perfect time to buy into commercial real estate in the area,  with vast improvements to the highway connecting the town, a new town centre and a multitude of gated communities that have sprung up in the area your possible consumer base continues to grow day by day. There is a large commercial business park that has been newly constructed bordering the N2 Highway, which allows for great commercial space at reasonable pricing.
Also, iLembe which is the regions investment arm, is working on developing long term commercial enterprises in the area to make Ballito the investment destination of choice for investors and commercial enterprises alike.
Ballito is booming, and what are you waiting for to invest in this quickly growing resort town. If you are looking for a great commercial investment that is going to see your clientele base continually grow Ballito is your place to be, and you can even catch a great wave instead of the afternoon rush hour.
For Ballito and other Dolphin Coast based commercial property contact cenprop.co.za