Commercial property Transfers in South Africa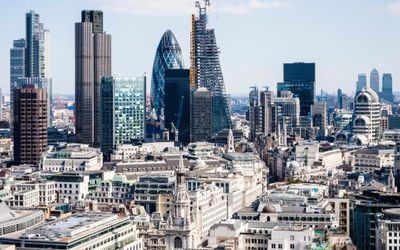 Are you interested in securing a commercial property in South Africa? Here are some of the tips you might want to consider before signing anything and finally closing a deal.
Before we walk you through the steps it is important to understand the definition of conveyancing. 'Conveyancing is the legal process whereby ownership in immovable South African property is transferred from one party to another and related aspects such as the registration of mortgage bonds and real rights in respect of immovable property'. A conveyancing transaction involves a number of steps which normally begins with a Deed of Sale and continues through to the registration of transfer of ownership or the registration of the mortgage bond in the Deeds Office, the reconciliation of finances and the ultimate payment of the purchase price to the Seller.
Upon receipt of the Agreement of Sale here is what to look at for the transfer of property. Please note that an agreement of sale must include the seller, purchaser, the immovable property and the purchase price in order to be binding
Transfer of the property – On receipt of the Agreement of Sale the conveyancer takes the necessary steps to effect registration of transfer of the immovable property in the relevant Deeds Office. Both the Purchaser and the Seller will be required to call at the offices of the Conveyancer to sign the necessary transfer documents which have been prepared by the Conveyancer and which will enable him to effect transfer. The Conveyancer requires the following:
A. From the Seller:
A Power of Attorney to pass transfer
Declaration in respect of marital and solvency status
Particulars of Bond Holder
Valid Electrical Wiring Certificate
Valid Electrical Fencing Compliance Certificates (if relevant)
Valid Gas Compliance Certificates (if relevant)
VAT Declaration (if applicable)
B. From the Purchaser
Declaration in respect of marital & solvency status
Particulars concerning the identity of the attorney transferring the Purchasers property if the Purchaser is utilising the proceeds to pay for his purchase
Particulars of the bond granted
Transfer duty and/or VAT declaration (if applicable)
C. From the existing bondholder
Cancellation figures and Title Deed
Particulars of second or further bond holders
Identity of attorney's attending to the bond cancellation
D. From the Purchasers Transferring Attorney in the event of a subject to offer:
Confirmation that the transaction is proceeding
Particulars of estimated amount available
Feasibility of linking matters at the Deeds office for simultaneous registration.
E. From the Estate Agent
Confirmation of payment of the deposit, the bond grant and relevant information.
SARS information from estate agency/ies and estate agent/s
Once the above have been received then:
Transfer and/or bond documents are drawn;
Accounts prepared for both seller and purchaser;
Both Seller and Purchaser telephoned to arrange appointment for signature;
The Purchaser is requested to pay the balance of the purchase price, costs and disbursements;
Guarantees are requested from the Bond Attorneys.
Once all this is done make sure to obtain your
Transfer duty receipt
Rate clearance certificate
& Most importantly the title deeds
For a South African Commercial property brokerage that understands your needs contact Cenprop.co.za 
Hier mögen
ghostwriter
sie recht haben, dass erfahrene lehrkräfte in ihrer meinung oft gefestigter sind und sich nicht von jedem hauch eines gesellschaftspolitischen zeitgeistes und seiner propaganda vereinnahmen lassen