Greener Pastures: How to Start Growing A Career in Commercial Property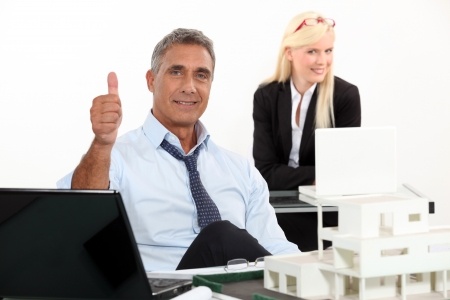 People who choose to venture into commercial real estate either have a residential real estate background or are looking for a new and drastic career change. Either way, these people would still be asking the same question: how should I start growing a career in commercial real estate? Here is a simple guide to getting yourself started in the Commercial real estate game, especially in the South African market.
First of all, you need to remember that commercial real estate is a form of sales The goal being to convince other people to choose the services you offer. The first major step to take is to learn good communication skills. A commercial real estate company knows the value of having the power of words and persuasion. If one can make people believe the words that he/she is saying, that person has a certain control over the other.
However, something to bear in mind is that having the gift of the gab is not the only way to go about success in South African commercial real estate game. The most important element is to believe in the product or service you are providing.
Next thing to keep in mind when thinking of joining a commercial real estate company is to be knowledgeable about the industry. Though about the same principles rule both residential real estate and commercial real estate, there are still differences between these two related industries. Take for example, commercial real estate deals take a lot longer to close than residential real estate deals considering that more often than not, they involve larger amounts of money. You need to understand commercial real estate jargon and be able to talk the talk. Read local commercial real estate publications and keep on top of local trends. Read books and attend seminars in order to develop your knowledge.
Lastly, seek help and/or advice from people who you know have significant experience in dealing with the industry in South Africa. Your best bet would be a commercial real estate company. Never hesitate to ask them because they know how to start growing a career in commercial real estate. People with experience have mastered some intangibles within the business that cannot be learned through books and seminars but only through close conversations.

Are you looking to rent or to buy commercial real estate in South Africa?