How to Apply for a Commercial Property Loan in South Africa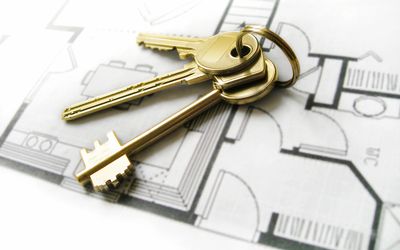 So you want to buy a commercial property but you don't have the finances immediately on hand. The natural next step is to apply for a commercial property loan loan. A commercial property loan offers long-term finance in the form of flexible loans for the purchase of commercial or industrial premises, or residential properties classified as commercial and used for business purposes. Depending on the institution you are apply for a loan from, a commercial property loan also caters for further advances to existing borrowers for extensions and improvements to their commercial or industrial properties. Properties that can be financed through a commercial property loan are:
Shops, offices or blocks of flats
Warehouses, showrooms, factories or similar industrial premises
Sectional title complexes (zoned for business purposes) including individual units in these complexes
Existing residential properties which are primarily used for business purposes and which have business rights or consent use
When beginning the loan approval process you should note that you need to be looking for a company who can provide you access to a specialist, asset-based loan division with a focus on the commercial property industry. Look for the company that will focus on delivering personal and highly responsive service to your commercial property finance requirements. Whether you may be a time-pressed executive, a property owner or a investor. Here the simplified steps in the loan application process:
Contact the relevant company either through email or an online form – don't be afraid to shop around for the option that best suits your needs.
Compile all relevant information regarding the planned purchase, renovation or re-financing of your commercial property.
Typically this company might visit the property concerned in order to begin the loan process
Once an independent valuation of the property is carried out the loan arrangements can be finalised
The time a loan takes to be approved differs depending on the size and nature of the property as well as your history with the given institution. The process followed by the institution might also vary based on a number of factors. Examples of companies to look out for are and their Commercial property Finance Division which enables their corporate clients to renovate commercial, industrial or retail property, or to re-finance an existing funding structure. Or Investec and their property finance division. You can actually record what you hear and export it to itunes or stream topspyingapps.com it to your apple tv. identifies that what makes one property attractive, as an investment could be what makes another totally unsuitable. Each property deal needs to be examined for its individual merits and risks. If you're an investor or developer of commercial, industrial or retail properties, Investec will partner with you to provide a tailored financing solution, one that takes into consideration the specifics of your requirements. Also look out for 's and 's commercial property divisions.