A look at Offices in Johannesburg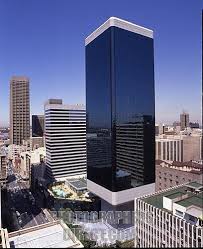 Johannesburg, also known as Jozi or Joburg, is a South African City located in Gauteng Province, which is the richest province in the country. The city of Johannesburg has the largest population in Africa. It is most often considered as the economic powerhouse of Africa. It is one of the most modern and thriving cities in Africa. Because of its prosperity, countless entrepreneurs find their way to city in order to set up their respective businesses.
Found in the sky scrapers and high rise buildings that litter the city are offices that cater to the different needs of office workers and businessmen. Taking a look at offices in Johannesburg is a worthwhile owing to its diversity and its thriving economy.
A property broker assigned in Johannesburg can show you offices of different shapes and sizes. Some are small and a re intended for use of small business opportunities and neophyte entrepreneurs, others are large and intended for big business ventures and experienced businessmen. Some offices take up the space of a small room; others on the other hand occupy a whole floor of a building. Because of the city's warm climate, majority of offices in Johannesburg are air-conditioned. Taking a look at offices in Johannesburg can show you the economic status of the city and its potential for being the city for your business to thrive .
Having a look at offices in Johannesburg can give you a perspective on the different architectural styles used in building the city. Some offices employ a slightly futuristic clinical design. Others have a colorful and relaxed scheme. Others offices have a conventional and formal look to them based on the historical buildings within the city.
Looking for the perfect office space in Johannesburg? For an Efficient Commercial property company in South Africa contact cenprop.co.za.Your South African commercial and industrial property brokers